At Horizon Yachting we make sailing Safe, Fun and Easy to learn!
Learning to sail is just the beginning! You are just about to engage in a life-long journey full of adventure, exploration, knowledge and personal achievement! Your sailing education is your passport to a whole new world! Horizon Yachting will always be by your side every step of the way!
ASA courses
Horizon Yachting is affiliated with the American Sailing Association (ASA) and offers the following courses (please follow the links for detailed description):

Horizon Yachting is the first and only professional establishment that offers advanced sailing courses by the American Sailing Association in Europe.All the above courses and associated exams can be taken in Greek or English language according to the preference of the participants.
At Horizon Yachting we offer professional instruction of the highest calibre.
Our talented ASA certified instructors have been trained in various teaching methods and techniques making the learning process easy and fun and the learning curve steep. Instruction is delivered in small groups. We tailor make courses for individuals, couples, groups of friends or own boat instruction addressing the individuality and previous experience of the participants.
Free Online Sailing Course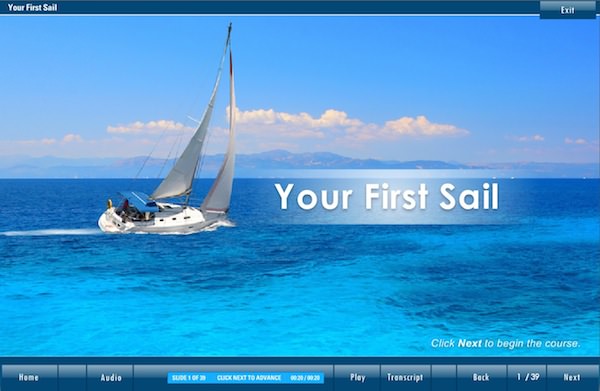 Welcome to Your First Sail, the American Sailing Association's short, fun, online sailing course designed to familiarize you with the world of sailing, one that some see as a sport and others choose as a lifestyle.